Church History
Our story begins in 1811 when John Hildebrand donated a half-acre lot for the construction of a church on the northern side of East Berlin. Residents mostly of German descent, predominately Lutherans and Presbyterians, began soliciting funds from "all pious charitable Christians of any denomination" to establish and build a "Union Church".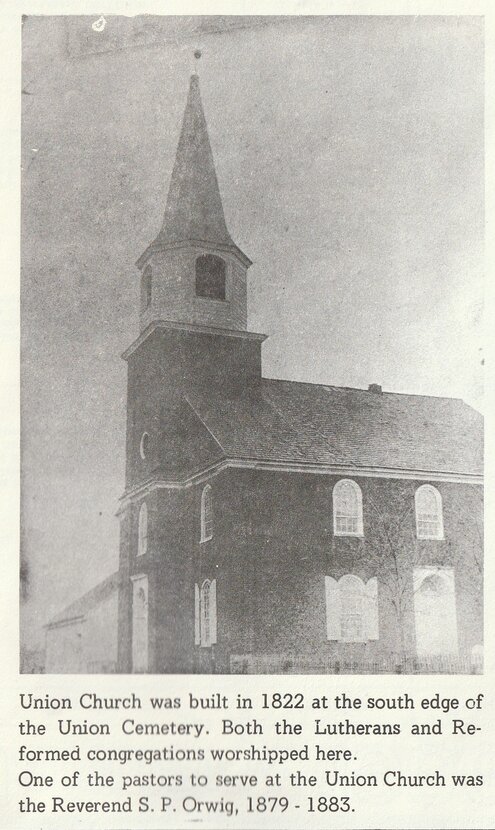 The "Union Church" organized, and a contract was issued in 1811 to construct a church building for worship. Records indicate that after 10 years, the church building had not been finished. A second contract was awarded in July 1822 and construction was finished several months thereafter. The "Union Church" remained as such for the next 66 years.



Sometime in the mid 1880's the Lutheran congregants decided it was time to have their own church and executed a contract to build a new building at the present location, which was completed November 19, 1888. On May 11, 1889, the Lutherans sold their interest in the Union Church to a Reformed Congregation (Zwingli) and dedicated the new Trinity Lutheran Church, free of debt, on May 26, 1889. Trinity remained part of a three-member charge of East Berlin, Abbottstown and New Oxford until 1893. Trinity, East Berlin, and St. John's, Abbottstown, remained as a joint charge until July 1, 1957, when both became independent, self-supporting ministries.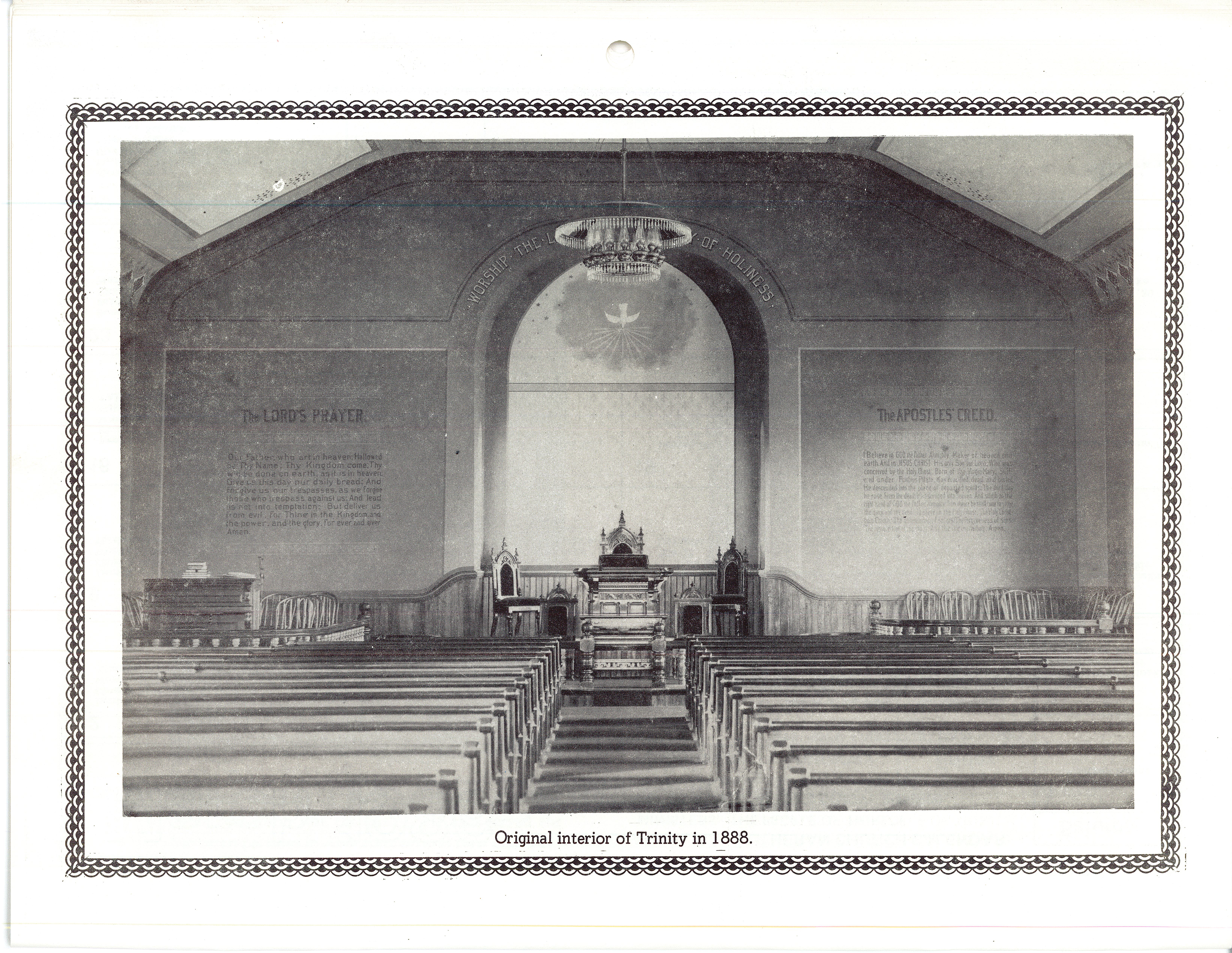 Original interior of Trinity in 1888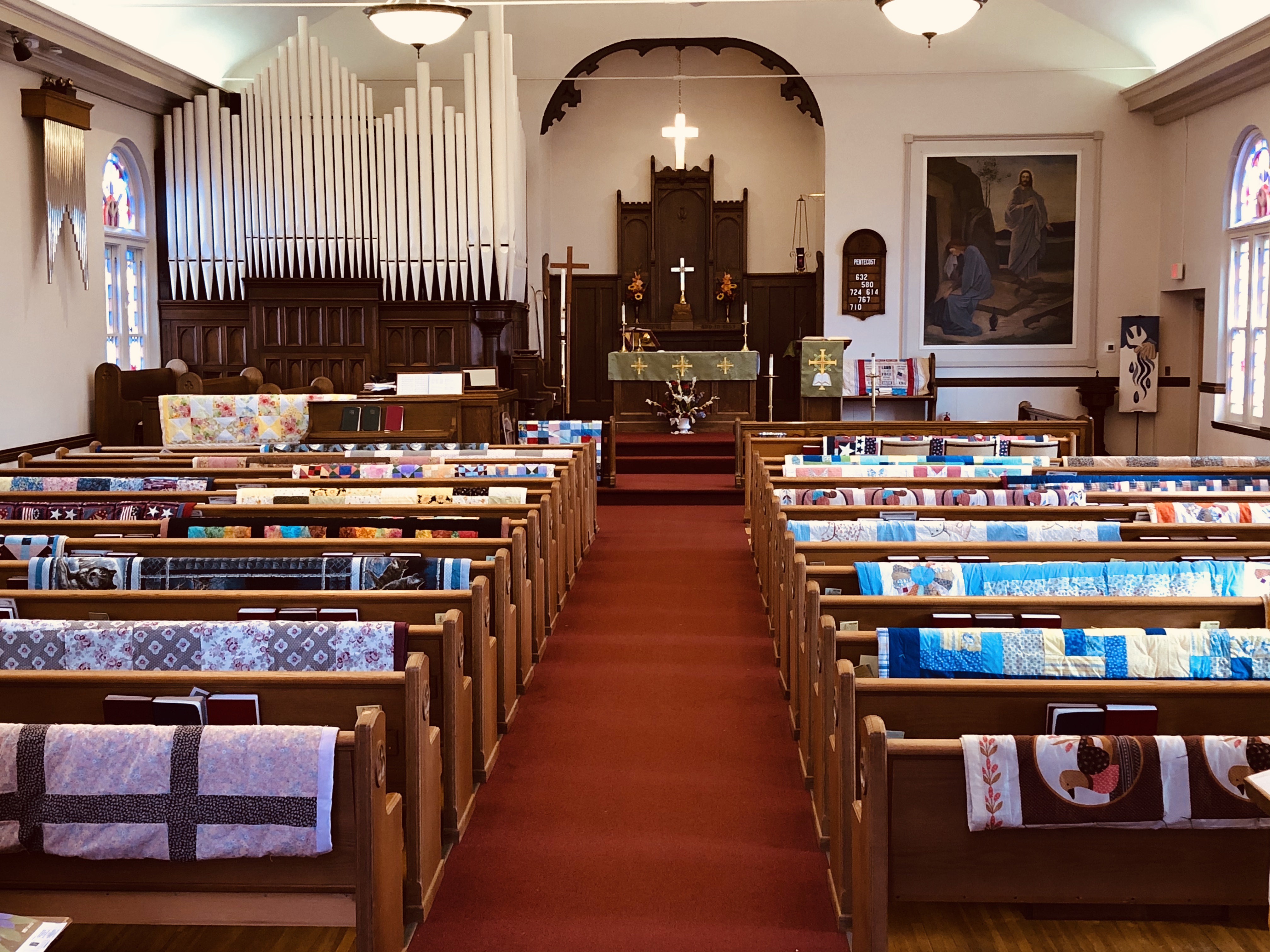 Current photo of the Sanctuary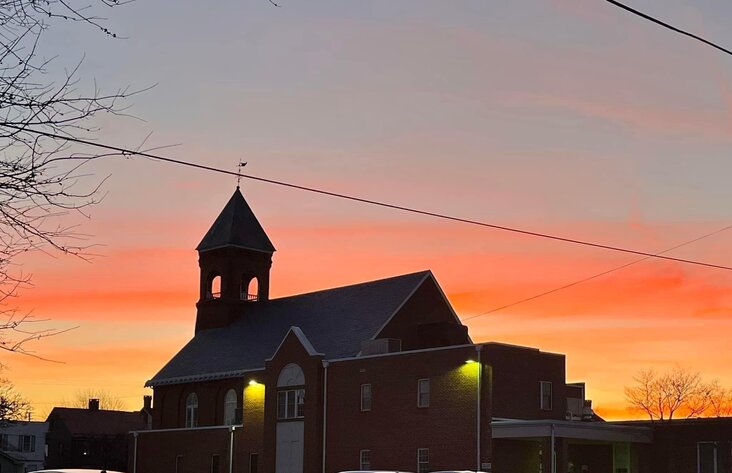 Winter Sunset Over Trinity February 2022
Since the original construction at our present location in 1888, there have been several building improvements and renovations with the last two being a $1.2 million renovation in 1998 and a $50,000 kitchen renovation in 2009. Throughout these improvements we strived to maintain the beauty and historical integrity of the original structure while at the same time modernizing our facilities to meet ever changing needs.
COME JOIN US!